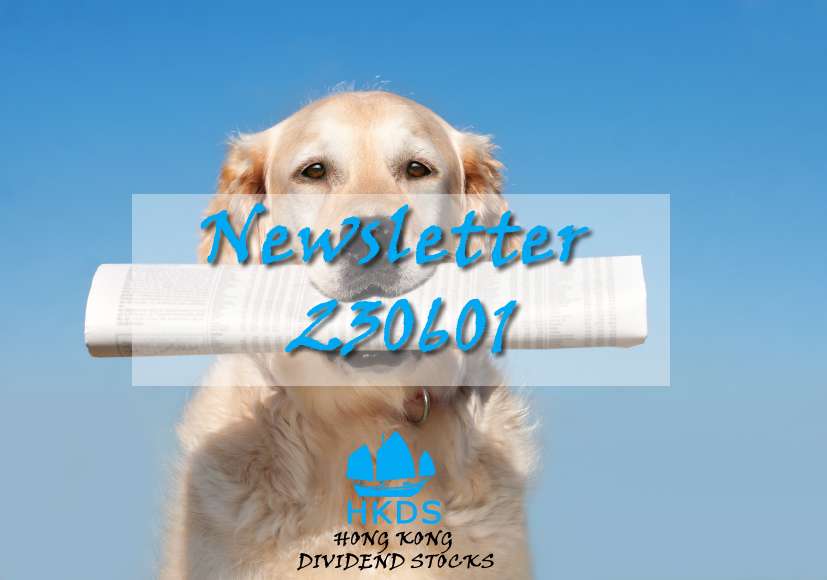 5 mins read
This is the newsletter you get if you sign up (FREE) below to see the stock screeners favorite this week. You also get to immediately download the 25 highest yield Dividend Growth Stocks.
If you need a deeper level and full spectrum of all Dividend Growth Stocks and Blue Chip Stocks of Hong Kong including the stock screener to optimize your (or your clients portfolio), it is recommend to become a Champion member.
We follow the dividend growth stocks  and the Blue Chips  of Hong Kong.
The goal of this email is to save you a significant amount of time in your research to find the right stocks that are eligible for your cash flow generating portfolio.
Want to know more about the Champion membership? Get full access in 5 minutes!
Reading time of this email: 3 minutes. You will come out wiser, trust me
– Last week what stands out? Lenovo HKG:0992
– And this Blue Chip : Link REIT HKG:0823
– The 25 highest yield dividend growth stocks. Refreshed and renewed.
– Hong Kong Dividend Growth Stocks averages on June 1, 2023:
– Great links you can not miss out on
– What stands out?
 HKG:0992 Lenovo came with their numbers of the year ending 31 march 2023. What stands out is that EPS growth went negative. Profit was 20% less than previous year. Still dividends were kept as last year. HK$ 0.30, which makes yield (interim+final) 5%. (5% is good, very good)
If you decide to buy and get the next dividend payment, your investment would yield (final) 4%
Another positive: from the balance sheet, short term liabilities were reduced. Payout ratio remained decent at 38%
–Hong Kong Blue Chip Stocks
Most shocking, Link REIT HKG:0823, due to a set back in their cash flow, dividends were cut. By a brutal 10%. That is sad news, because this dividend contender had one of the most beautiful charts. Luckily it did not come as a surprise. Interim dividends got a 2% decrease, that kind of told the story of having problems.
Meanwhile, they do remain a Hong Kong Blue Chip. So we will be following this stock from that perspective.
In the current light of NVIDIA stocks raising to absurd heights (or imploding already as we speak)  you might wonder if there is a Hong Kong listed equivalent. Yes, SMIC HKG:0981 might do. Since January 1 their stock price rose with 20%. Definitely not as wild as NVIDIA. Yet they are also in semiconductors. With the rise of AI technology it might be an idea to put this Blue Chip on your watch-list.
So far the revenue growth of SMIC over 2023 Q1 is -/-10% QoQ. According to AAstock. And no dividend payments at all. That might not look too good, so do not get too carried away for now, please.
-The 25 highest yield dividend growth stocks
are updated. that .xls file you will find on the free members page and the Champion members page.
In this weeks update of the 25 Dividend Growth Stocks with the highest yield.
What is the extra column this week? 
This week EX_DIVIDEND DATE is the extra column. This can be very useful for orchestrating your cash-flow.
So many Ex-Dividends coming up. See which 12 companies (out of 25) are going pay soon.
You can download this free file here and see for your self.
Champion Members: in the Directory of all Dividend Growth stocks a column was added where you can see which companies decreased their dividends. Column A Category Dividend Growth / 2023 Dividend Cut. 
–Hong Kong Dividend Growth Stocks averages on June 1 2023,
Of all Hong Kong Dividend Growth stocks:
The average yield of all companies in the Directory is 5.8% .  With the highest yield being 30% and the lowest 0.74%
Of all these stocks the average 5-year-average-dividend-growth is 17%.
1-year-average Dividend growth is 10%
When we do: yield 5.8% x growth 17% => 10%-Yield-on-Cost will be in 4 years!!
Average Price-to-Earnings ratio (P/E) is: 13.5
-Updated links you can not miss out on:
Download 25-Highest-yield Dividend Growth Stocks
The Directory of all Hong Kong dividend growth stocks is a significant part of the Champion Membership  (updated weekly). It also contains a user-friendly stock screener that allows you to easily assess the performance of all dividend growth stocks based on specific metrics that tell you about:
Dividend Growth,
Risk of a dividend cut and
Value of the stock
For a limited time you can choose the 6-month Champion Membership.  This is going to stop. Simply because not many are interested in the 6 month option. The data says the better choice is the 12 month option.
If you were contemplating this option, consider this a kind reminder.
Thank you all for the support and have a great week!
Petra @ Hong Kong Dividend Stocks
To keep track on all things Hong Kong Dividend and Blue Chip stocks, it is highly recommended to follow HKDS at
Twitter
Facebook.
Click and keep in touch easily with HKDS!
Kind reminder, this is data, numbers. In no way this is financial advice. (nor legal, nor medical)
Instantly get your spreadsheet of the 25 Highest yield Hong Kong Dividend Growth stocks
Yes for FREE, no spam.