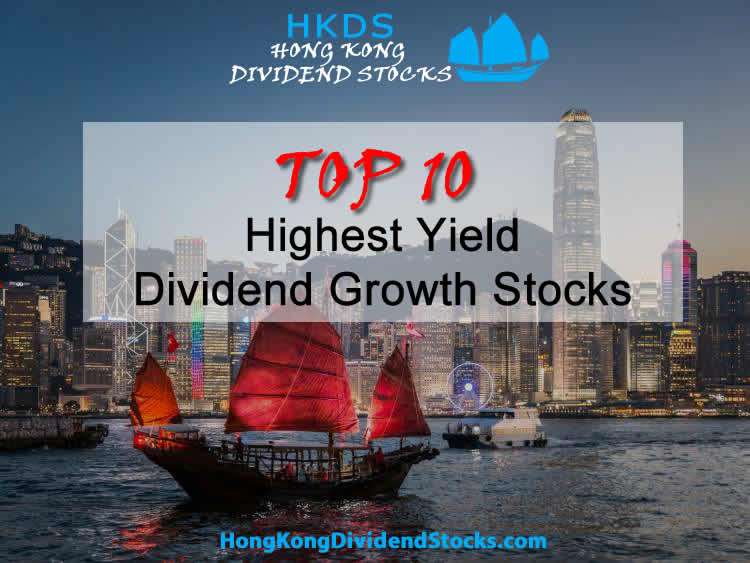 2 mins read
Top 10 High yield Dividend Stocks
Every week you will find an update on the Top 10 High yield stocks on the Hong Kong exchange. These are companies that have the consistency of NOT lowering their dividends for 5 years or more.
There for they belong to a special group of companies that fit in the portfolio of Dividend Growth investors and Value Investors. Out of over 8000 listings on the HSI (Hang Seng Index) we have discovered all the companies that have this important and money making quality. (Rewarding their shareholders with increasing amounts of dividend year on year)
Below you see the top 10 high yield stocks of this week. Subscribers to the FREE newsletter get the list 25 of the highest yield paying companies. (for free and also updated weekly) Every week we take a close look to one of the 25 highest yield companies that keep on growing their dividends.
To get exclusive access to all companies listed in Hong Kong that have a dividend growth streak of 5 years or more, see here 3 reasons to start you Champion Membership Every week we take a closer look at the company that scores high on Dividend Growth & Great Value, and low on Risk of dividend cuts.
To get this in an Excel list, just sign up below and you even get 25 highest yield dividend growth stocks immediately. (Yes, for free)
Instantly get your spreadsheet of the 25 Highest yield Hong Kong Dividend Growth stocks
Yes for FREE, no spam.