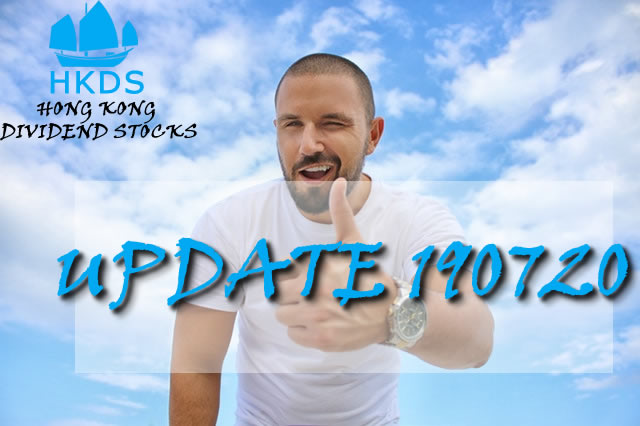 1 min read
190720 Update Hong Kong Dividend Growth stocks
This is the newsletter you get if you sign up (FREE) below to see the stock screeners favorite this week. You also get to immediately download the 25 highest yield Dividend Growth Stocks.
If you need a deeper level and full spectrum of all Dividend Growth Stocks and Blue Chip Stocks of Hong Kong including the stock screener to optimize your (or your clients portfolio), it is recommend to become a Champion member.
In this update:
Dividend announcements of the past week!
Looking ahead to coming week
Hong Kong dividend stocks in the news
Dividend announcements of the past week
No dividend announcements last week that matter to the companies that we follow.
Looking ahead to the coming week:
Instantly get your spreadsheet of the 25 Highest yield Hong Kong Dividend Growth stocks
Yes for FREE, no spam.