200606 Update Hong Kong Dividend Growth stocks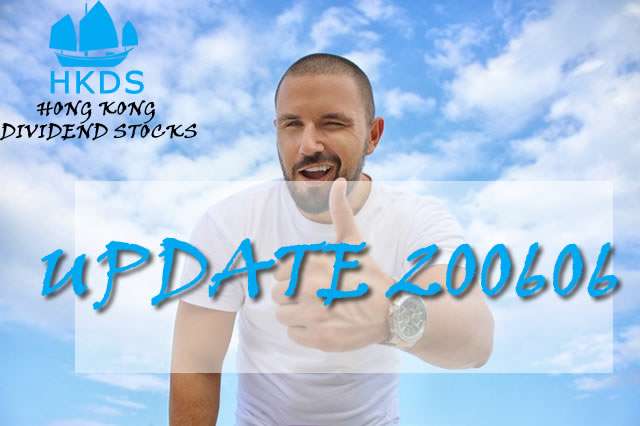 In this update:
Dividend announcements
New Dividend Challenger added
New added metric in the Directory of all Hong Kong Dividend Growth stocks:
Blue Chip Value Insights
HSI compared to January 1
 Dividend Growth announcements in the past week
Link REIT (0823.HK) HK$ 1.4572 Final Div + 5.9%
The company booked a loss over 2019/2020. Mainly due to the loss of fair value of their properties not to loss of revenue. See page 29 of their powerpoint presentation.
New Dividend Challenger:
CITIC (0267.HK)
a Hong Kong Blue Chip with 5 consecutive years of dividend increases.
New added metric in the Directory of all Hong Kong Dividend Growth stocks:
Price to Book ratio. (P/B Ratio) This is the price of the stock divided by the book value. This metric helps to find stocks that are undervalued of overvalued.
Another metric to look at in the P/E value (Price to Earnings) depending on your flavor anything higher than 15-20 is overvaluing a stock.
P/E ratio's are also mentioned in the list of 25 Hong Kong Dividend growth stocks with the highest yield. (See the update below.)
HSI compared to January 1, is now at a mild -13%
Blue Chip Insights
-Blue Chip stocks are down average 14%
-Biggest loser: China Unicom 0762.HK) -37% since January 1
-Biggest winner: 1177.HK Sino Biopharm +25%
Sign up:
More Hong Kong Dividend & Blue Chip news, follow: