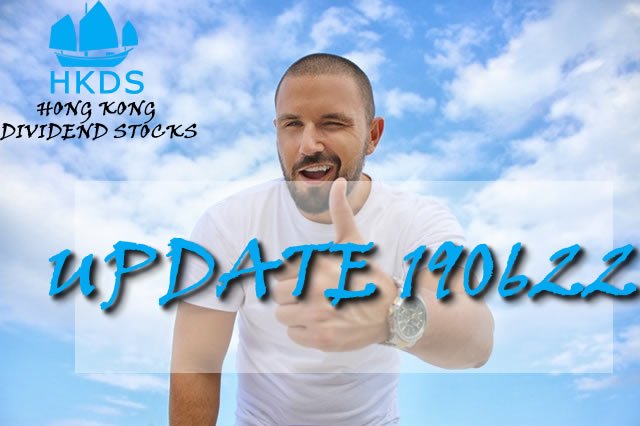 1 min read
190622 Update Hong Kong Dividend Growth stocks
This is the newsletter you get if you sign up (FREE) below to see the stock screeners favorite this week. You also get to immediately download the 25 highest yield Dividend Growth Stocks.
If you need a deeper level and full spectrum of all Dividend Growth Stocks and Blue Chip Stocks of Hong Kong including the stock screener to optimize your (or your clients portfolio), it is recommend to become a Champion member.
In this update:
Dividend announcements of the past week
Averages HKDS updated June 22
Let's go
Dividend announcements of the past week
This week will be marked with the loss of a fierce Challenger. Last week we found this stock on top of the list of high yield dividend growth stocks.
In hind sight, it might have been expected. Yield was near to 10% but nothing can beat a book year that is marked by a significant loss. That will cut dividend payouts hard.
No need for autopsy here At the surface we see a drop in turnover and a s drop in net profit.
On the other end of the spectrum, here a Contender with a Dividend Growth rate that is unheard of for Contenders.
Averages of all dividend growth stocksas listed in the Hong Kong Dividend Growth stocks directory:
Average yield : 5.27%
Average 5 year average dividend growth 29.82%
Wishing you a sunny weekend,
Petra @ Hong Kong Dividend Stocks
Instantly get your spreadsheet of the 25 Highest yield Hong Kong Dividend Growth stocks
Yes for FREE, no spam.