Meet The Dogs of the Hang Seng 2021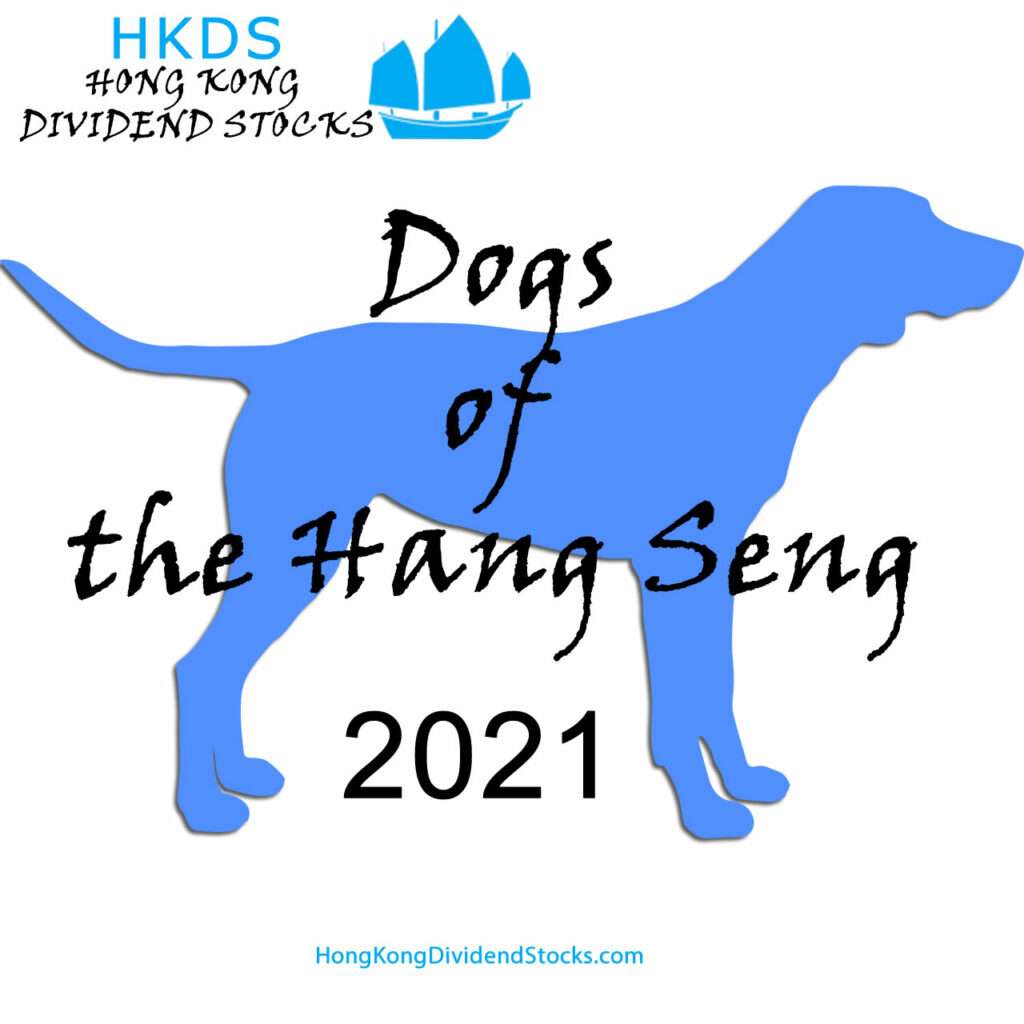 The dogs of the Hang Seng 2021.
These are the Hong Kong Blue Chip stocks that hold the highest yield on January 1, 2021.
The idea of the Dogs of the Hang Seng 2021 comes from the concept the Dogs of the Dow (Jones). If a company is Blue Chip it should be more resilient against market-turmoil than other stocks. Add high dividend to the equation and you should have only winners, right?
Before you get to the list this is how this portfolio is made up:
On December 31, determine the Dogs. Take the 50 Blue Chip Companies and filter out the ones with the highest yield. (Done, see the list below)
On the first day of the new year, you buy for an equal amount each of these 10 stocks. In our example we use HK$ 10.000 per company. This virtual portfolio starts with a total of HK$ 100.000
Do nothing until the last day of the year. Sell and calculate you profit of loss.
Repeat.
| | | | | |
| --- | --- | --- | --- | --- |
| Ticker | Company | 1/1/2021 Price | 1/1/2021 Yield | How Many stocks for HK$ 10.000 |
| HKG:0883 | CNOOC | 7.18 | 10.86% | 1,392.76 |
| HKG:0386 | SINOPEC CORP | 3.47 | 10.20% | 2,881.84 |
| HKG:0267 | CITIC | 5.49 | 8.47% | 1,821.49 |
| HKG:3328 | BANKCOMM | 4.10 | 7.68% | 2,439.02 |
| HKG:0941 | CHINA MOBILE | 44.20 | 7.35% | 226.24 |
| HKG:3988 | BANK OF CHINA | 2.65 | 7.21% | 3,773.58 |
| HKG:0857 | PETROCHINA | 2.40 | 7.01% | 4,166.67 |
| HKG:0019 | SWIRE PACIFIC A | 43.00 | 6.98% | 232.56 |
| HKG:0006 | POWER ASSETS | 42.00 | 6.67% | 238.10 |
| HKG:2388 | BOC HONG KONG | 23.50 | 6.54% | 425.53 |
More Hong Kong Dividend & Blue Chip news, follow: