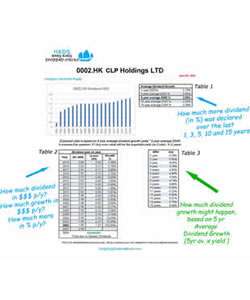 1 min read
5- What does Dividend History tell you?
The Champion membership holds this important feature, (the Detailed Dividend history .pdf)  for each company that is mentioned in the Directory of Hong Kong Dividend Growth stocks.
It relates to the first question that Dividend Growth Investors ask:
How much dividend will I get (now and in the future)?
Part of that answer you will find by looking in the past.
Below you see an example of the Dividend History .pdf for 0002.HK CLP Holdings .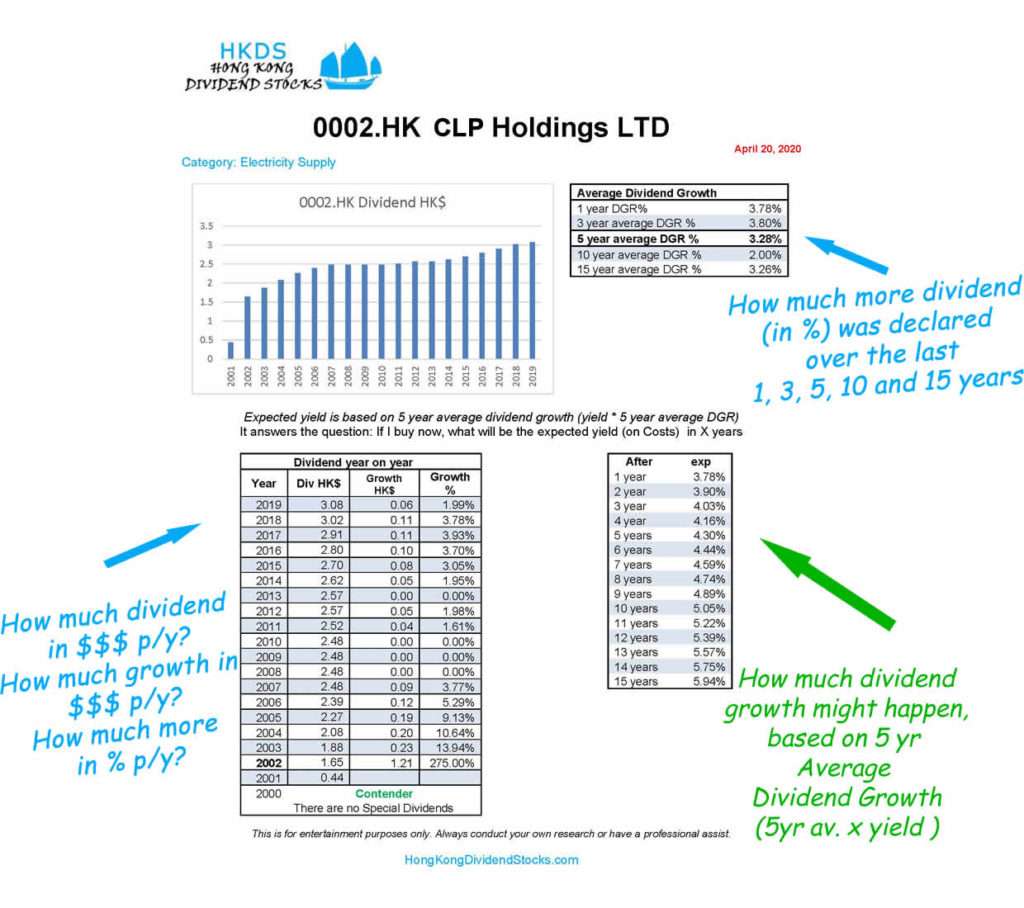 Instantly get your spreadsheet of the 25 Highest yield Hong Kong Dividend Growth stocks
Yes for FREE, no spam.