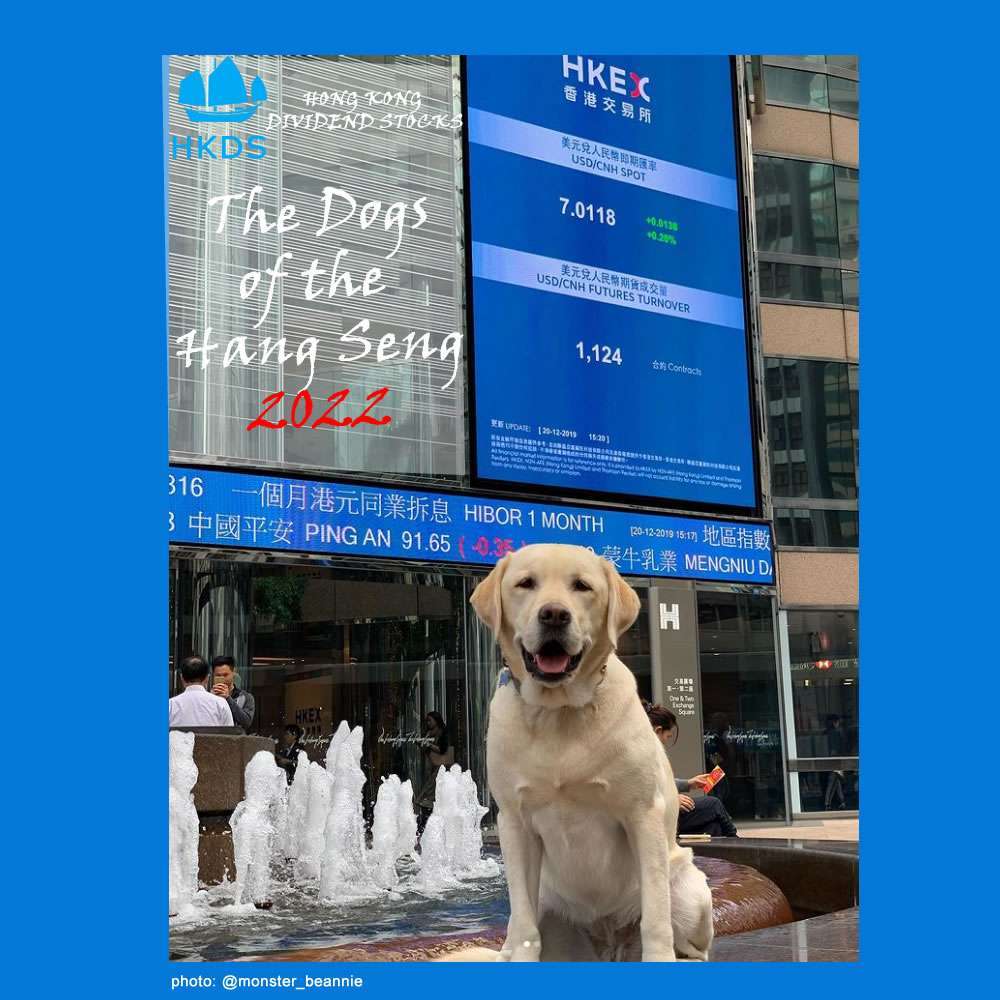 2 mins read
Who are the 2022 Dogs of the Hang Seng?
At the beginning of the year the balance is made up what the Dogs of the Hang Seng in the previous year have accomplished (for 2021 and 2020 ).
After that is done and the results have been digested, the question arises: Who are the 2022 Dogs of the Hang Seng?
A short intro,  the companies that are Blue Chip and have the highest dividend yield on January 1 are put together in a 'portfolio'.
HK$ 10.000 is spend on each listing, so the total value of the 10 purchases is HK$ 100.000 .
Then, do nothing. Sit, wait, collect dividends, eat dimsum. Until December 31 comes, then you sell everything.
For more specifics you can read this.
If this is a recommendable way of investing? Probably not. But that is from a data analyst point of view. The tendency is not to embrace speculating or gambling. In that same perspective this is just fun and let's see how the dice rolls this year. What can possibly go wrong?
This is what HKDS got so far from previous years:
Let's hope that 2022 brings prosperity.
Roll the drums, here they come:
Who are the 2022 Dogs of the Hang Seng?
The 10 Blue Chips that have the highest dividend yield on January 1, 2022 are:
Interesting facts:

-There are 4 banks that made it to the list. Out of all 64 Blue Chips, 8 are in the Banking sector.
-6 out of 10 are also Dividend Growth stocks. (marked with *) HKDS focuses on stocks that keep paying more dividends year after year.
-Average yield is 7.29% . It would be nice to receive indeed HK$ 7,290.00 in dividends over 2022
-2020 dividends received HK$ 5,274.31.
-2021 dividends received HK$ 8,106.25
And there you have it. The list of high dividend blue chip stocks that we now call The Dogs of the Hang Seng 2022.
Have a great year.
Instantly get your spreadsheet of the 25 Highest yield Hong Kong Dividend Growth stocks
Yes for FREE, no spam.