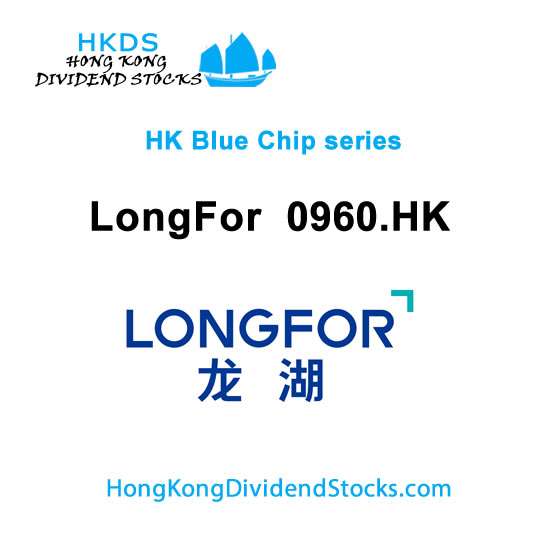 1 min read
LongFor Group HKG:0960 – Hong Kong Blue Chip stock
Blue Chip Stock LongFor Group HKG:0960 Longfor Group, founded in Chongqing in 1993, has developed its business nationwide. The six core business arms cover property development, commercial property, rental housing, smart service, housing agency service and housing decoration, and Longfor proactively establishes innovative are as such as elderly-care and urbanization projects.
Longfor Group Holdings Limited (stock code: 960) listed on the main board of the Hong Kong Stock Exchange in 2009. In 2020, the Group's revenue increased to RMB184.55 billion over the same period last year. Today, the Group has more than 35,000 employees and has a presence in 5 regions nationwide and more than 60 cities. The Group has been awarded "Fortune China 500" for eleven years and awarded "Best 10 of Comprehensive Strength of China Real Estate Developers" for 9 consecutive years, and ranked in the list of "The World's 2,000 Largest Public Companies" by Forbes three times. In March 2021, Longfor was officially selected as the component of Hang Seng Index.
Updated: August 5, 2023
Ex Dividend: N/A
Quick glance,
Price-to-earnings (P/E ratio): 4.37
Price-to-Book ratio : 0.78 preferably <1 although some value investors like it till <3
Earnings per Share (EPS): 4.44
BETA: 2.39
A Beta greater than 1.0 might indicate that the stock is more volatile than the market. A Beta less than 1.0 indicates a stock with lower volatility.
The Hong Kong Blue Chips are an inspiring bunch of stocks that define Hong Kong's  finest companies.
Champion members, please go to the members area and see the Blue Chip file that specifies undervalued stocks. There is one other file of companies that are Blue Chip Value companies AND have a dividend growth strategy in place. Those files make it easier for you and your financial team to sort out your next opportunity.
Instantly get your spreadsheet of the 25 Highest yield Hong Kong Dividend Growth stocks
Yes for FREE, no spam.