Happy, New Year of the Ox – Chinese zodiac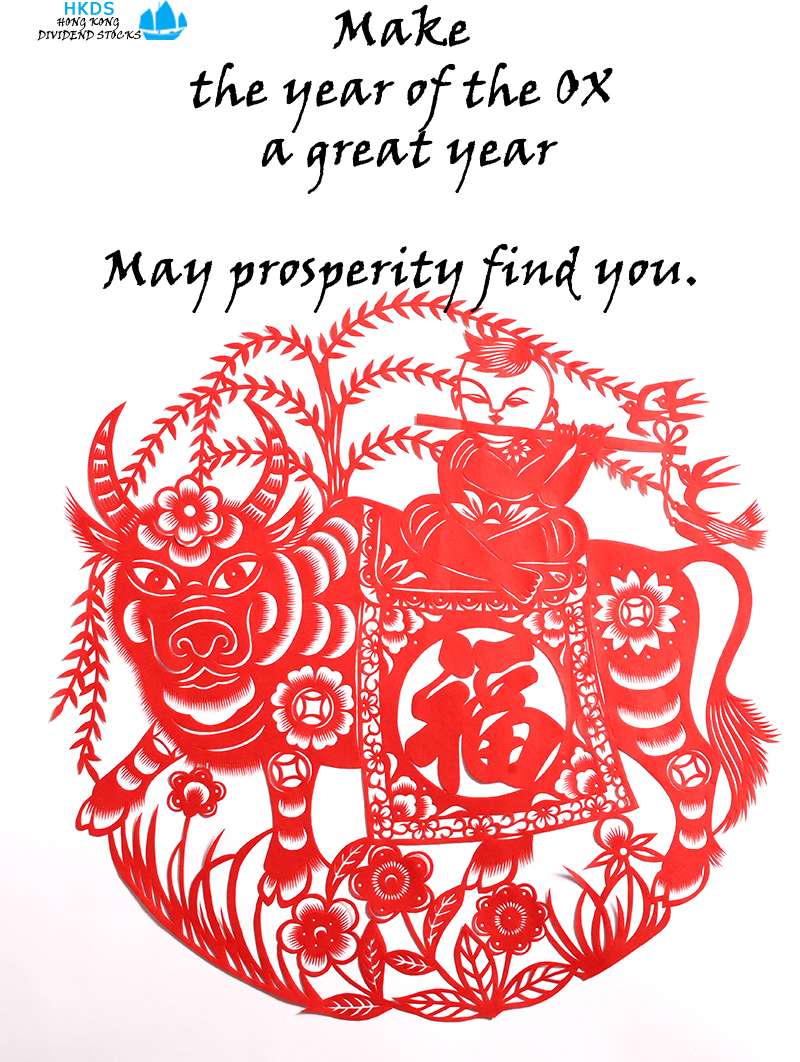 If you are celebrating or not:
Happy, New Year of the Ox
Leaving the year of the Rat and with that the year called 2020, I hope the year of the Ox will bring you and your family the greatest prosperity, beyond your wildest imagination.
If you are into investing (and I think you are) It is easy to say that you hope for a Bullish year.
The Ox stands for hard and due diligent work. Nothing worthwhile comes easy, ever.  And by looking at what is happening in the world we are not out of the woods yet, so hard work will be a virtue for the coming year.
Also, there will be challenges to face. The world has not calmed down yet. It probably never will with the speed things are moving and changing.
Of course the previous year, the year of the rat has effected us all. It might have forced you to reinvent yourself and find new super powers. (Did you? Tell me..)
I hope you can take the time in the coming days to sit and reflect, how last year moved you into a different direction and how that might become the best thing ever.
After that, I hope you take an other few minutes to contemplate how you are going to move forward on you path in the year of the Metal Ox.
During these introspects we might find our selves facing contradictions in our own mind and doing:
Stay focused, yet flexible
Be calm, but alert and ready for action
Work hard but sleep enough.
Just to name a few.
Let's work on a path with focus, that is flexible, one you can follow in a calm state of mine and with alertness to opportunities and obstacles. In a schedule that makes you work hard and gives you more time to reflect, rest and recover.
For working on your financial future, it might help to make multiple paths for income to find you. Maybe this year you want to dive deeper into creating that extra  income generated by dividend paying companies.
Start slow and start by asking questions.
It is my goal to help you  become the better investor, under all circumstances.
Have a great Lunar Festival.
Wishing you  Strength, Courage and Wisdom
Petra